AMUSEMENT PARKS
RIVIERA ROMAGNOLA
Who said that a holiday in Lido di Savio is only about the sea?

We will take you to the discovery of all the theme parks for families, youth and children near Lido Di Savio, for a fun and exciting holiday for all ages!
Discover the characteristics of the best amusement parks on the Adriatic Coast and book your day in these magical places: the offer is so broad that you will be really spoilt for choice.

Mirabilandia has to be mentioned first. It is in fact the largest amusement park in Europe and is located just ten minutes from the beaches of Lido di Savio. Then there is Fiabilandia, with its amusement rides designed for children, in  Rivazzurra di Rimini.

Aquafan is in Riccione and is the largest and most famous water park of Europe. Atlantica is a smaller water park, but not in terms of fun which is located in Cesenatico, very near to Lido Di Savio.

Oltremare and the Aquarium of Cattolica join education and the knowledge of the sea and its inhabitants to fun. The dolphin shows of Oltremare are curious and amusing, suitable for the whole family.
 
Precisely at Lido di Savio there is Lido di Savio Village: a "factory of animation" where you can, practice sports and have fun with shows that are always new and original. An entire area of the park is dedicated to children.

PARKS LIST
Mirabilandia
Mirabilandia is the largest amusement park in Italy and Europe. Is located in the close hinterland of Lido di Savio, along the Strada Statale Romea SS16...
Aquarium of Cattolica
The Aquarium of Cattolica is the largest marine park the Adriatic Coast. It is located on the waterfront of Cattolica, near the harbour in a multi-purpose area that the Municipality has...
Atlantica
Atlantica is the great aquatic amusement park of Cesenatico. It is located approximately fifteen kilometres south of Lido di Savio, along the coast. It is reachable...
Fiabilandia
Fiabilandia is the first amusement park that has been built in Italy, in the now distant 1965. It is the most historic park of the Riviera Romagnola, the most long-lived...
Lido di Savio Village
Lido di Savio Village is not a real amusement park. It is a factory of animation, a multi-purpose area where you can dedicate yourself to all the enjoyable...
Italia in Miniatura
Italia in Miniatura is one of the historic amusement parks of the Riviera Romagnola, among the most famous for its originality. It is located in Viserba di Rimini...
Oltremare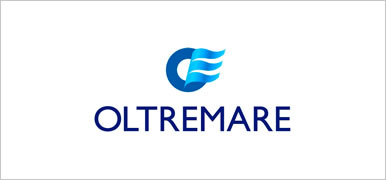 Oltremare is located in Riccione on the same hill of Aquafan. It is one of the newest amusement parks of the Riviera Romagnola and is the one where combine...
Aquafan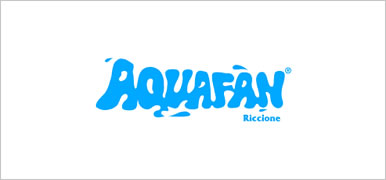 Aquafan is the largest water park in Europe. A true kingdom of water, with impressive numbers: 3 kilometres of slides, 700 beach umbrellas, 3000 sunbeds. But not only...